How to make Soy Sauce (Homemade Shoyu)
Why choose wikiHow?
wikiHow marks an article as reader approved once we have received enough feedback to know that most readers were able to successfully complete the task. In this case, we have also received several testimonials from our readers, who told us how this article truly helped them.
How to Make Soy Sauce
Two Parts:
Soy sauce is one of the most popular condiments in the world, and it's been used to flavor food for over 2000 years.Making your own soy sauce is a long (and smelly) process, but the final result is a delicious, complex flavor you'll be proud to serve to your family and friends!

This article would benefit from step-by-step photos.


You can help wikiHow by adding photos to this article. Click here for instructions. Notice added on 2019-02-14.
Ingredients
To make 1 gallon (3.8 L) soy sauce
4 cups (950 mL) soybeans

4 cups (950 mL) wheat flour

Koji starter

1 gallon (3.8 L) water

cups (830 mL) salt
Steps
Making the Soy Sauce Base
Wash and sort 4 cups (950 mL) of soybeans.

You can get soybeans (or edamame) from some grocery stores, although you may need to visit a store specializing in Asian produce.

Make sure you remove the soybeans from their pods before you soak them.
If your market makes a distinction between soybeans (mature beans) and edamame (young, softer beans), use the soybeans.
To wash the soybeans, place them in a colander and rinse them under cold water. Pick out any beans which seem shriveled or discolored.

Soak the soybeans overnight.Place the soybeans in a large pot, then fill the pot with water until the soybeans are completely covered. This should take about 5 quarts (4.7 L) of water. Drain the soybeans and add fresh water to the pot.

Boil the soybeans on medium-high heat for 4-5 hours.

When they're finished cooking, you should be able to mash the soybeans easily with your fingers.

You can also use a pressure cooker to cook the soybeans more quickly if you like. Place the beans in the pressure cooker, add about 1 cup (240 mL) of water and close the lid. Place the pressure cooker over high heat, then reduce the heat when the pressure cooker begins to whistle. Cook the soybeans for about 20 minutes.

Mash the soybeans into a paste.Use a food processor, the back of a spoon, or a potato masher to mash the soybeans until they are a smooth consistency.

Mix 4 cups (950 mL) of wheat flour with the soybean paste.This should create a dough-like substance. Knead the mixture together until it's thoroughly blended.

Add koji starter to your soybean mixture and mix well.

Soy sauce gets its flavor from the microbes Aspergillus oryzae and A. flavus. Traditionally, the fermenting mold was developed by allowing the soybean mixture to sit for a week. However, you can purchase the mold spores, known as koji starter, online or from some specialty health food stores.

Read the packaging to determine the amount of koji starter you should add, as it may vary by brand.
If your soybeans were still warm when you mixed them with the flour, cool the mixture to about body temperature before you add the starter.

Transfer the koji mixture to a tray that's about 3 inches (7.6 cm) deep.You will leave the koji in the tray while it ferments. Spread the mixture out so it's no more than 2 inches (5.1 cm) deep.

Use your fingers to make furrows in the mixture to increase the surface area.Press down to make long rows through the koji mixture. The furrows should be about 2 inches (5.1 cm) deep and 2–3 inches (5.1–7.6 cm) apart. They should resemble furrows for planting seeds in a garden.

Allow the koji mixture to rest for 2 days in a warm, humid place.

This will allow the cultures to develop. You should see the Aspergillus bacteria growing on the soybean and flour mixture. It should appear light to dark green.

After the 2 days have passed, move on to fermenting in a brine mixture.
Choose a spot where the koji won't be disturbed as it ferments. The kitchen is ideal if you can handle the smell — try placing the tray in a kitchen cabinet or on top of the refrigerator.
Fermenting and Pasteurizing the Sauce
Dissolve cups (830 mL) of salt in 1 gallon (3.8 L) of water.Pour the salt into the water and stir until it's completely mixed together. This salt water brine will help keep unwanted bacteria from growing as you ferment your koji.

Mix the koji into the brine to create moromi.Place the koji into a large jar with a tight lid. The jar should hold about 2 gallons (7.6 L) of liquid so you'll have room to stir your mixture. Pour your brine over the top of the koji and stir it with a long-handled spoon. The thick koji paste will not dissolve into the brine, but the soy and Aspergillus will begin to seep into the water.

Cover the moromi and stir it once a day for the first week.

Keep the moromi in a place with a warm, stable temperature and stir it daily with your long-handled spoon.

As the koji ferments, it will probably produce a strong odor, so keep it covered tightly when you're not stirring it.

Stir the moromi once a week for the next 6-12 months.The fermenting process is what really allows the flavors to develop. You'll need to give your soy sauce at least 6 months to ferment, although for a deeper flavor, you might want to wait up to a year.

Strain the mixture once it's finished fermenting.

Once you feel your flavors have developed enough, you should strain your moromi mixture. Place the solids in a press or a piece of cheesecloth to ensure you get all of the liquid out.

Discard the solids from this process.

Pasteurize the soy sauce by heating it to 175 °F (79 °C).Heat your soy sauce over medium-high heat, then use a thermometer to ensure the mixture stays at this temperature for 20 minutes. Once you have finished pressing the mixture, transfer the liquid to a heat-safe pot and use a candy thermometer to monitor the temperature. Proper pasteurization will ensure there is no harmful bacteria in your soy sauce.

Bottle and serve your soy sauce.

Pour your pasteurized soy sauce into a container with a tightly-closed lid and refrigerate it. You may prefer to pour some of your soy sauce into a smaller container to make it easier to serve.

The finished soy sauce should last for up to 3 years if it's sealed and 1-2 years in an opened container.
Community Q&A
Question

Where do I buy soy beans?

wikiHow Contributor

Community Answer

You can buy frozen edamame (not matured soya beans) in Asian supermarkets and also online.

Question

Why do I have to use mold?

wikiHow Contributor

Community Answer

The molds make enzymes to help the fermentation process along, some turn starches into sugars usable by the lactobacillus and yeasts that do the fermentation process.

Question

Can I use soy bean powder instead of the bean pods?

wikiHow Contributor

Community Answer

No, boiling the beans is the best way. It just won't hold up if you don't use beans.

Question

Do I use boiled water that already cooled down or just tap water at room temperature?

wikiHow Contributor

Community Answer

You use filtered or bottle water, because you don't want the chlorine to interfere with your ferment.

Question

What temperature should it be stored at?

wikiHow Contributor

Community Answer

Room temperature is good. It can be kept in you kitchen cabinet. There is no need to refrigerate.

Question

Can gluten free flour like rice flour be used to make a gluten free soy sauce?

wikiHow Contributor

Community Answer

Rice will attract different molds, so it may not taste like the soy sauce you're used to. If you're trying to avoid gluten, you could make tamari sauce instead.

Question

How do I make soy sauce?

wikiHow Contributor

Community Answer

Follow the instructions listed in the article above.

Question

What is the lowest amount of sodium I can use with this recipe?

wikiHow Contributor

Community Answer

The high salt concentration effectively inhibits growth of undesirable microorganisms. So 22 to 25 % salt (weight by volume) is recommended.

Question

What is the difference between a soy bean and soy sauce?

wikiHow Contributor

Community Answer

One is a bean. They are hard before they are cooked, and become softer and edible afterward. The sauce is a liquid.

Question

Can I use distilled water to make this?

wikiHow Contributor

Community Answer

You can, but given you are creating a complex mold with the bean paste the 'purity' will likely be lost in terms of any flavor, or lack of flavor, you are seeking. Filtered water allows for naturally occurring minerals in the water to help enhance the unique flavors your soy sauce will develop.
Unanswered Questions
How much does the koji starter weigh?

Where I can buy a koji starter kit?

How much soy sauce does this make?

Other chemical ingredients for soy sauce?

How do I make 5,000 gallons at a time. Can I use fully mature dry soy beans. And what kind of soy beans?
Ask a Question
200 characters left
Include your email address to get a message when this question is answered.
Things You'll Need
Colander

Bowl for soaking soybeans

Long-handled spoon for stirring

Large pot

Press or cheesecloth

3 in (7.6 cm) deep tray

2 US gal (7.6 L) jar with tight-fitting lid

Candy thermometer

Bottle
Made Recently
Loading...
Did you try these steps?
Upload a picture for other readers to see.
Upload error
Awesome picture! Tell us more about it?
Article Info
Featured Article
Categories: | |
In other languages:
Français: , Italiano: , Español: , Deutsch: , Português: , Русский: , Bahasa Indonesia: , Nederlands: , العربية:
Thanks to all authors for creating a page that has been read 669,269 times.
Video: A 750-Year-Old Secret: See How Soy Sauce Is Still Made Today | Short Film Showcase
How to Make Soy Sauce images
2019 year - How to Make Soy Sauce pictures
How to Make Soy Sauce recommendations photo
How to Make Soy Sauce pictures
How to Make Soy Sauce new images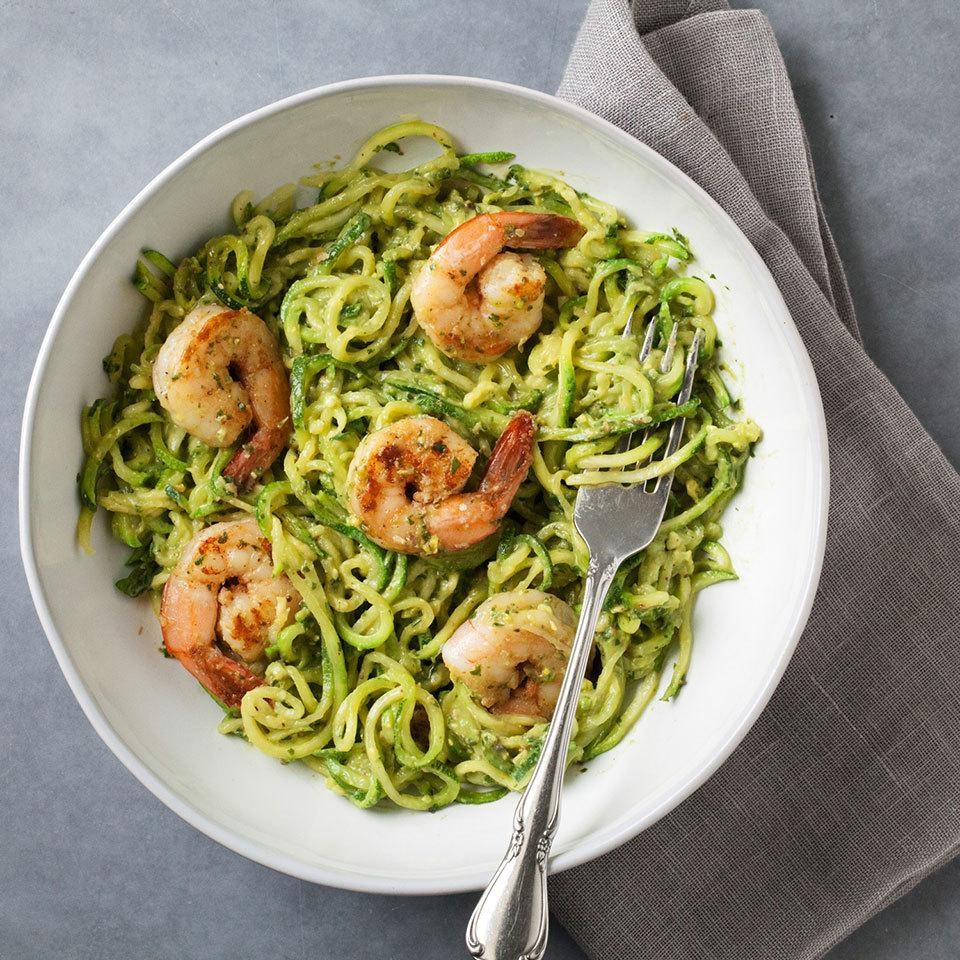 pics How to Make Soy Sauce
Watch How to Make Soy Sauce video
Forum on this topic: How to Make Soy Sauce, how-to-make-soy-sauce/ , how-to-make-soy-sauce/
Related News
How to Study Toxicology
Britney Spears is Back: The Interview
Democrats threaten Trump with congressional action if he fires Mueller
Riboflavin Reviews
Sarah Parish just said some very powerful things about losing a child
The healthiest cuts of beef
Locals can access the second Crystal City metro entrance from a public plaza at Central District Retail
How to Train for a Triathlon
Lulus Daphnie Black Striped Cropped Sweater Top Size X-Large
Here's why nobody cares about your new year's resolutions, except you
Messy Side Bun Updo Tutorial: 3 Braids
Yeezy Season 5 to Get Unveiled at NYFW
How to Build a Flash Website
Date: 08.12.2018, 16:06 / Views: 43455
---