How to Download Torrents Anonymously with Vuze (VPN + Proxy Setup Guide)
How to Set Up Vuze with VPN and Socks Proxy Properly
Three Parts:
When downloading torrents with Vuze, your original IP address is normally unmasked. This tutorial shows how to use 'IP binding' to force Vuze to download through a VPN only. In addition, you are shown how to combine this connection with a "socks proxy". Another very important feature of Vuze is streaming, and how to retain streaming functionality when binding IP to VPN is explained.
Steps
Requirements
Make sure you have a working VPN Connection.An OpenVPN connection is advised. A free OpenVPN Client can be downloaded here: . There are free and paid VPN Servers, pick one to your liking and make sure you can connect to it.

Find a Socks V5 Proxy Server that is up and running.You can use to find proxies and test them. Alternatively, you can visit to find more proxies.

Have the Vuze torrent client installed:. Without it, you can't follow this tutorial. Be careful with installing Vuze, as it might ask you to install additional softwares that you don't need. You can safely decline or skip these options.
Configuring Vuze
Once Vuze has opened, go to the menubar.Click on Tools ==> Option.

Look for a new screen that now becomes visible.On the left you should be able to see a list of categories, and depending on which category you choose, there are corresponding options on the right.

Unfold the category "Connection".

Click on "Advanced Network Settings". There should be a list of network adapters available. Look for the "TAP-Windows Adapter V9" and note what value it has. For the sake of an example, this article uses "eth3" (without quotes).

Type "eth3" (without quotes) in the bar that says "Bind to local IP or interface".
Scroll down and tick "Enforce IP bindings even when interfaces are not available". This ensures that Vuze will stop downloading if the VPN disconnects.
Click on the SAVE button found in the left bottom.

In the same category "Connection", click on "proxy".

Enable/tick the following options:

Enable proxying of tracker communications
Prevent local DNS lookups
Enable proxying of peer communications
Disable plugin proxies (e.g. Tor/I2P Helper plugins) when a SOCKS server is configured
Check proxy status on startup
"Show SOCKS icon in status area" + "show non-local, non-SOCKS incoming connections as a error state".

In the same "proxy" window, the next step is to:

Copy the proxy IP address in the "Host" field
Copy the port number (like 1080, 443, 60088, etc) into its corresponding field
Click on the "test SOCKS" button and see if it works.
Choose the corresponding SOCKS version in the checkbox below. It is recommended that you use a SOCKS V5 server, as it's more secure.
Click on the SAVE button found in the left bottom.

Close the options menu.

Restart Vuze and start downloading.

If the SOCKS Proxy shows error on startup, all you have to do is find a new proxy and repeat steps 4 + 5.
If you want to retain streaming options with IP Binding
When binding Vuze to the TAP adapter, it changes your IP for everything within Vuze.If you want to retain local host access for streaming then you have to go to the menu bar ==> Tools ==> Options.

Unfold the category "Plugins", and click on "Media Server".

Deselect / untick "Apply interface bindings from Vuze connection configuration"

If you do not untick this option, your IP address will be 10.X.X.X when trying to stream from Vuze to VLC (while downloading, etc.). When you do follow through with the previous step, the IP will revert back to 127.0.0.1 which is exactly what you want if you seek for a secure way to download movies and still be able to stream it locally.
Community Q&A
Ask a Question
200 characters left
Include your email address to get a message when this question is answered.
Through several services you can check your "torrent IP", the IP address seen by the outside world. For example: OR ===> By checking the tracker status you can see the IP details it returns to you. It might say it failed, but don't worry about it as long as your IP details are correct. ==> It should show your PROXY IP only.
For extra security you can "require encrypted transport" on RC4 level. Also make sure to tick the "Use the cryptoport tracker..." feature. ==> These options are found by unfolding "Connection" in the options menu, click on "Transport Encryption".
Warnings
Keep an eye on the proxy status, if it changes to Yellow it will revert to your VPN connection, which is a bad thing if it leaks DNS requests. The socks is necessary to mask your DNS requests.
Video: Set Vuze to Use Proxy.sh VPN
How to Set Up Vuze with VPN and Socks Proxy Properly images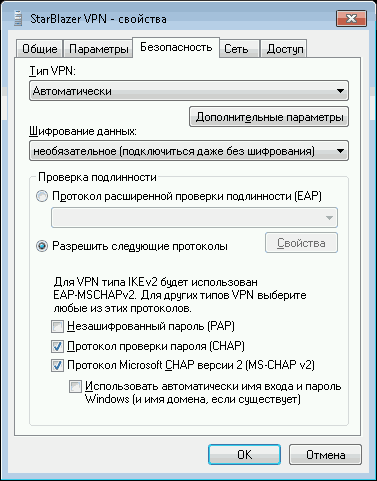 2019 year - How to Set Up Vuze with VPN and Socks Proxy Properly pictures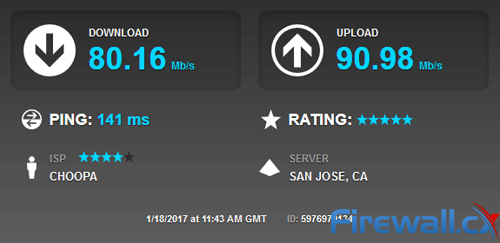 How to Set Up Vuze with VPN and Socks Proxy Properly recommendations photo
How to Set Up Vuze with VPN and Socks Proxy Properly pics
How to Set Up Vuze with VPN and Socks Proxy Properly new pictures
pictures How to Set Up Vuze with VPN and Socks Proxy Properly
Watch How to Set Up Vuze with VPN and Socks Proxy Properly video
Forum on this topic: How to Set Up Vuze with VPN , how-to-set-up-vuze-with-vpn/ , how-to-set-up-vuze-with-vpn/
Related News
5 Different Ways to Wear Your Skinny Jeans This Fall
The Best Laid-Back Street Style From Miami SwimWeek
Chocolate Haunted Forest Cake
How To Do Nail Art At Home
Porn detoxing is a thing and it might just save your relationship
Should We Forgive Men Accused of Sexual Assault
Muscular System Anatomy, Diagram Function
Sickle Cell Anemia Symptoms
How to Style Your Mom Jeans
An alternative path to self-acceptance
How to Enter the Goth Scene
Understanding Seasonal Affective Disorder
10 Unique Ways to Use a Fitness Tracker
14 Awesome Life Milestones People Dont Celebrate, but Should
How to Build a Community Online
Date: 06.12.2018, 19:03 / Views: 93461
---