How to wash and iron embroidery correctly
How to wash and iron embroidery? Any needlewoman, sooner or later, is faced with the question of how to wash and iron the embroidered work. Consider this process.
Very often you can hear that you don't need to erase your work if it looks clean. This is not true. After all, even if you wash your hands before each stitch, then the work cannot be completely protected from contamination. On our palms there are fats that are laid by nature, and they will smear the work. If you do not get rid of them in time, the embroidery will become a peddler of the fungus. Therefore, it is strongly recommended that you always erase the finished picture.
Most of the work is washed with cold water to avoid molting of threads. But if you are sure of the quality of the materials used, then you do not need to worry about the fact that the picture is being polished,
Washing is done with shampoos and liquid powders. These tools are good because they are soft and do not damage the embroidery.Be sure to remember that in no case can not use the tools, which include bleaching components.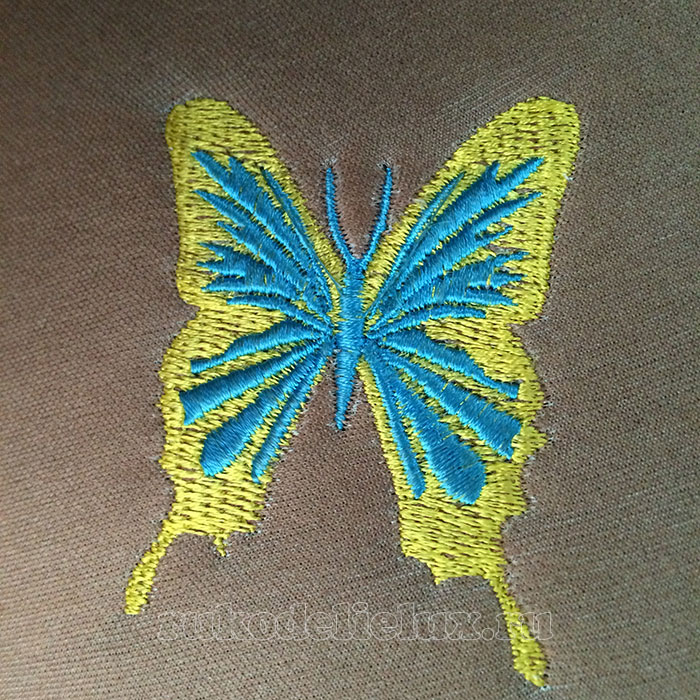 What does the process of washing finished embroidery look like?
Fill the bowl with water so that the embroidery is all in the water, and pour the detergent of your choice. Leave the work in the bowl for 10 - 30 minutes; soaking time depends on how dirty the embroidery is.
Erase the picture very carefully, trying not to rub hard. Places that have stains, it is better to handle a toothbrush and detergent. After washing, it becomes clear that the threads are much brighter, and the traces of the hoops straightened.
After washing, carefully rinse the embroidery in cold water and check that there are no soap marks on it. It is recommended to add a little vinegar to the rinse water in order to preserve the color of the work.
Put a picture on a towel, smooth all the folds and roll the towel into a roll, gradually squeezing it. We do this carefully so as not to mash the product.If your creation is more of a towel, then just hang it on the clothesline and leave to dry.
We unfold the roll so that the embroidery is face down and align all the bends and misalignments that have arisen. We iron a little wet work on a soft fabric inside out.
Take your time and do not strongly press the picture. Iron try not to overheat: the cooler it is, the better for embroidery.
After all the procedures, we frame the work and enjoy our unsurpassed talent.
Related News
Rachel McAdams first appeared after the birth of a child
Influenza 2016-2017 symptoms and signs in children and adults. Treatment of viral flu and ARVI in humans
The basic principles of the diet ladder
How to learn to dance in the club - tips and video tutorials
How to cook jam from young green walnuts - a recipe with a photo step by step. Benefits and harm of jam with green walnuts
Three billboards on the border of Ebbing and another 6 best films from Francis McDormand
Verified bookmakers on vprognozeru