KIWI FRUIT: THE ONE TRUE SUPERFOOD | Kiwi Nutritional Science Explained
Go Go Gooseberry — Why They're Super
Photo by Caitlin Covington
Forget — kiwis are filled with essential vitamins, too! One medium kiwi packs 5 percent of the daily recommended amount of folate and 117 percent of daily vitamin C. Plus, this tangy fruit provides 38 percent of the recommended daily intake of vitamin K, a nutrient from people's diets that is essential for bodily functions like normal blood clotting.One cup of sliced kiwi (about two medium fruits) also contains 273 percent of the daily recommended amount of vitamin C, which is important for the growth and repair of tissues in every part of the body.(One cup of oranges, on the other hand, only contains 160 percent.) These guys got minerals covered, too. Kiwis offer a variety of nutrients such as calcium, iron, magnesium, phosphorous, copper, and manganese. And get this —one cup provides more potassium than the same amount of sliced bananas, with less sugar and calories, to boot. Here's the skinny: Kiwis are also great for those trying to diet or lose weight, with only about 50 calories in one medium fruit. Andthey may taste sweet, but there's no worrying about cavities when it comes to kiwi, with just 7 grams of sugar in one medium fruit — almost three times less than the amount in one apple. One cup of the fruit also contains 5 grams of fiber (the green part has soluble fiber, while the seeds and skin offers the insoluble kind), or about 21 percent of the daily recommended intake, to help promote feelings of fullness. Unlike soluble fibers, don't dissolve in water,and are considered very gut-healthy because they add bulk to the diet and have a laxative effect. Extra, extra! Kiwifruits may offer up even more benefits, and there's a little somethin' for everyone. One study found that eating two to three kiwi fruits per day can help lower blood triglyceride levels by up to 15 percent, suggesting that kiwi may be beneficial in preventing cardiovascular diseaseEffects of kiwi fruit consumption on platelet aggregation and plasma lipids in healthy human volunteers. Duttaroy, A.K., Jørgensen, A. Department of Nutrition, University of Oslo, Norway. Platelets, 2004 Aug;15(5):287-92..The fiber in kiwifruit may also improve bowel function and help prevent constipation and can even help with asthma: Consumption of kiwi may be help children breathe easier and protect them against wheezingKiwifruit improves bowel function in patients with irritable bowel syndrome with constipation. Chang, C.C., Lin, Y.T., Lu, Y.T., et al. School of Nutrition and Health Sciences, Taipei Medical University, Taipei 110, Taiwan. Asia Pacific Journal of Clinical Nutrition, 2010;19(4):451-7.Increasing dietary fiber intake in terms of kiwifruit improves constipation in Chinese patients. Chan, A.O., Leung, G., Tong, T., et al. Department of Medicine, University of Hong Kong, Queen Mary Hospital, Hong Kong, China. World Journal of Gastroenterology: WJG, 2007 Sep 21;13(35):4771-5.Consumption of fresh fruit rich in vitamin C and wheezing symptoms in children. Forastiere, F., Pistelli, R., Sestini, P., et al. Department of Epidemiology, Regional Health Authority, Lazio, Rome, Italy. Thorax, 2000 Apr;55(4):283-8..
Kiwi Crazy — Your Action Plan
At the grocery store, a kiwifruit that is plump and fragrant with a slightly firm feel. Most prefer eating peeled kiwi, but the skin is edible (and contains extra fiber, too!). Just wash the skin and rub gently to minimize the brown fuzz before eating. And while the phrase "" may sound a little, well, kinky, it's actually just a method of slicing and scooping this green fruit: Slice the kiwi in half and then use a spoon to scoop out the delicious meat. And it's not just for noshing on, either — kiwis can even Wake up with dark under-eye circles in the morning?Placing kiwis under eyes can lighten up circles, and the vitamin C acts as a natural astringent to help minimize pores.Our Favorite Kiwi Recipes from Around the Web:
Breakfast: via PreventionLunch:via EatingWellCocktail Hour: via SunsetDinner:via La KocineraDessert:via Epicurious
Bonus Recipe: Greek Yogurt and Kiwi Parfait
Photo by Caitlin Covington
What You'll Need:
1/2 cup plain Greek yogurt 1-2 drops vanilla extract 1/2 teaspoon honey 1 kiwi, slicedWhat to Do:
In a small bowl, combine vanilla extract and yogurt. Mix until well blended.
In a glass, layer yogurt mixture, honey, and kiwi slices.
Enjoy! For some extra crunch, top with a classic granola or slivered almonds.
Video: 10 Health Benefits of Kiwi Fruit
Kiwi: The Superfoods Health Benefits images
2019 year - Kiwi: The Superfoods Health Benefits pictures
Kiwi: The Superfoods Health Benefits recommend photo
Kiwi: The Superfoods Health Benefits pictures
Kiwi: The Superfoods Health Benefits new foto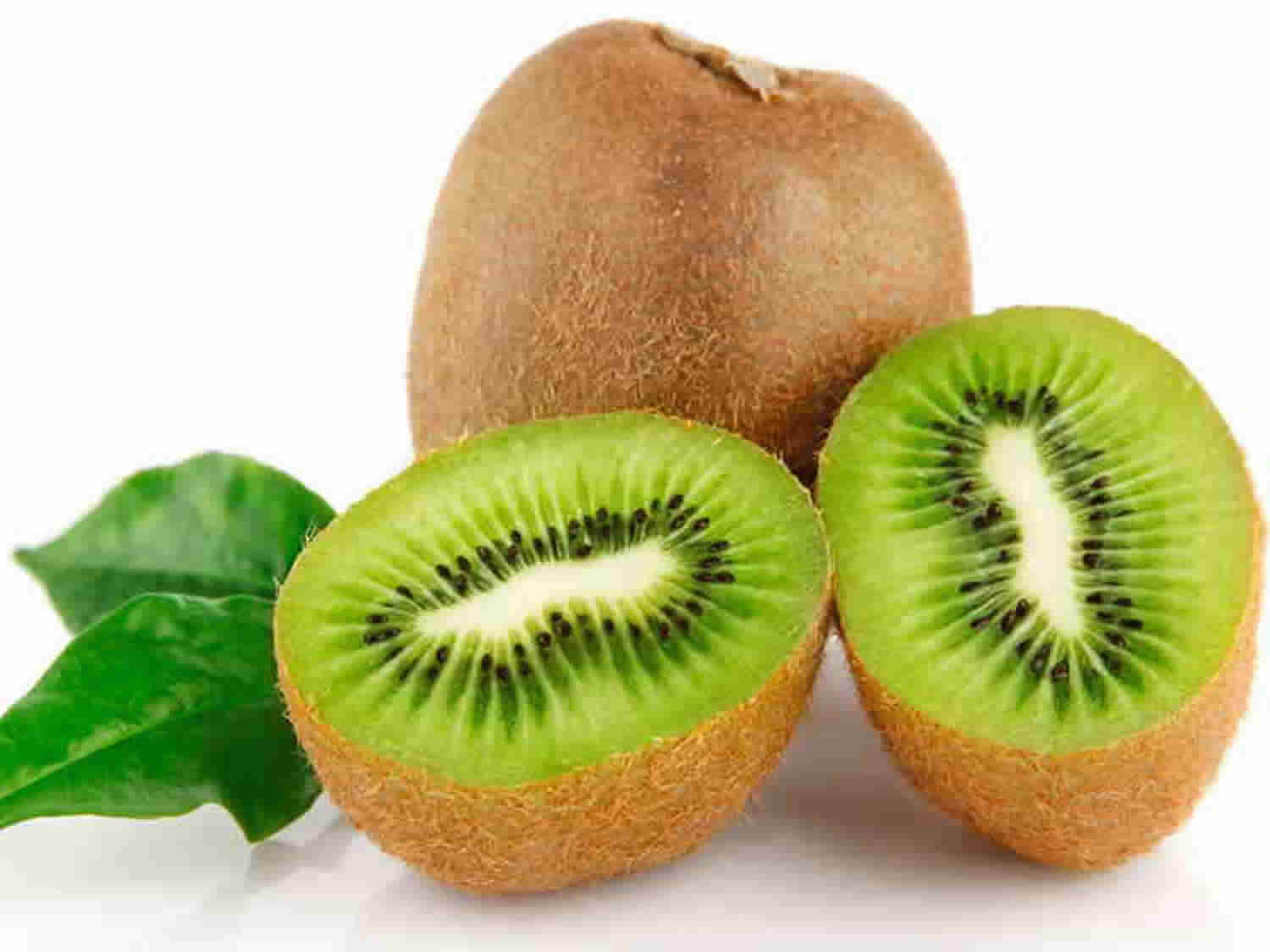 pictures Kiwi: The Superfoods Health Benefits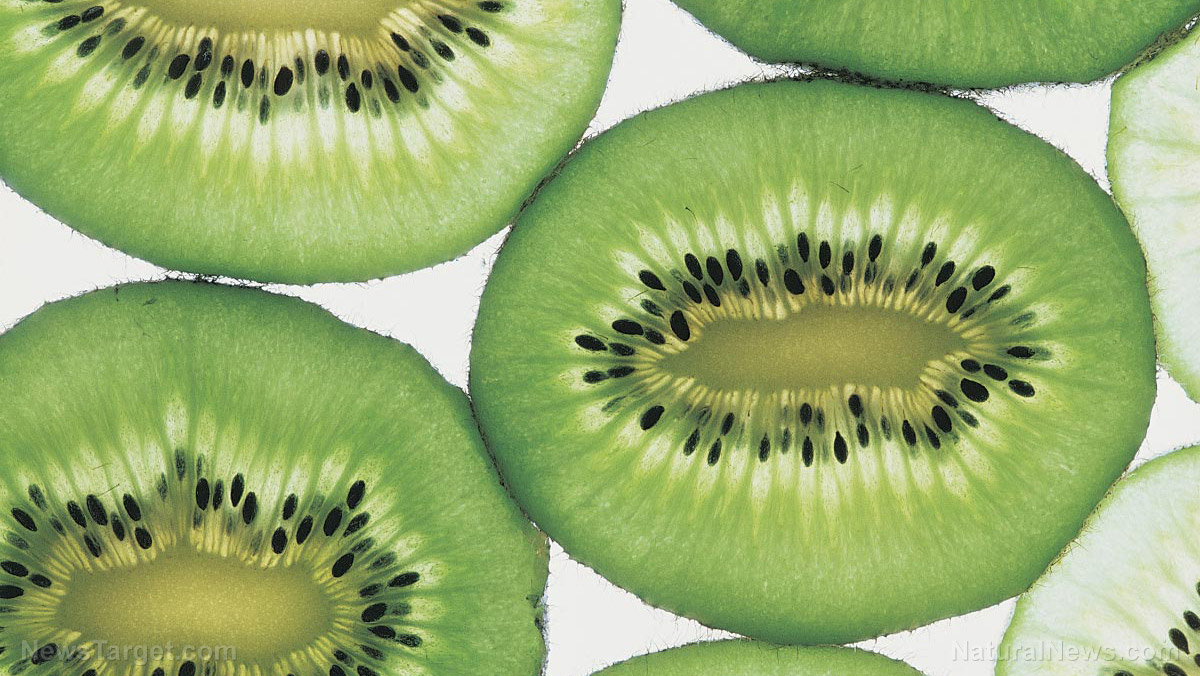 Watch Kiwi: The Superfoods Health Benefits video
Communication on this topic: Kiwi: The Superfoods Health Benefits, kiwi-the-superfoods-health-benefits/ , kiwi-the-superfoods-health-benefits/
Related News
How to Be a Better Boyfriend
Best Japanese Hairstyles – Our Top 10
Messy Side Bun Updo Tutorial: 3 Braids
The 2019 Take on Wearing Leather Trousers
How to Report an Unethical Dog Breeder
Shrimp Burgers with Mango-Avocado Salsa
Medium Hairstyles and Haircuts
24 Gorgeous Kitenge Dresses for Plus Size Women
The best abs workout ever
How to Do a Tailwhip on a Scooter
5 Body Shaping, Flaw Erasing Jeans
How to Make Chocolate Cupcakes
Date: 12.12.2018, 08:25 / Views: 44233
---