Stress Relief Subscription | Fun Fix Box | Unboxing & Review
We Tested 4 Stress-Relieving Subscription Boxes to Help You Keep Your Cool
So you don't have to worry over which one is best.
By
Katie Robinson
Don't Miss This
Sign Up for OurMental Health & Mood DisordersNewsletter
Thanks for signing up!
You might also like these other newsletters:
A collection of items from a Respyre subscription box.
Photo Courtesy of Respyre
Stress can be an enemy to anyone. Whether you have a controlled level of stress or stress that contributes to an anxiety-related condition, everyone is prone to moments when they're flooded with sudden bouts of worry. For me, it's when I feel like I've done something wrong — and I really haven't, but my mind continues to persuade me that I have. Then I imagine that everyone is mad at me … and you can see how it all goes downhill from there.
When these moments hit and I feel like I'm turning into a temporary head case, my immediate reaction is to walk around, repeatedly ask the person if they're upset at me, or eat gross amounts of food — none of which is a truly satisfying solution.
REALATED: The United States of Stress
That's why I rounded up some of the most highly rated subscription boxes claiming to help relieve stress and put them to the test. Each month or quarter, these boxes handpick relaxing items like herbal teas and self-help books and deliver them straight to your doorstep. Each time you receive a box it's full of completely new items! No fuss, no muss, just soothing products to help us reach that seemingly impossible state ofcalm.
In pursuit of the pipe dream that is serenity, I decided to find the best of these boxes. With each one, I've given detail as to how they are presented, what's inside, and whether they actually work. So here's to a new, healthier tactic to managing stress!
1. Calmbox
Calmbox took a very zen approach with their items.
Photo: Everyday Health
Price /month; Buy It Here
Box reviewed November 2019
What's inside Yogi Calming tea, a turquoise aroma diffuser bracelet with peppermint essential oil,The Little Zen Companionby David Schiller, Rinse Bath &BodyHandy-Tizerskinandsurfacecleanser,aPositiveEnergycandle,andanAppleCinnamonRXBAR
Helpful?Potentially
Overallgrade A-
Thoughts Ifyou'rereallylookingforZen—andImeanlike,real Zen—Calmboxistheoneforyou.I,personally,wouldn'tconsidermyselfahardcoreyogi,butIdoenjoyYogitea,aswellastheoccasionalBuddhaquote(whichtheZenCompanionbookprovides).Thecandle,whichsmelledlikeawellnessretreattoBali,wasanicetouch.
Iwasn'tsurehowtheRXBARwassupposedtohelpsootheme,butIloveRXBARs,sothat'sfine.
Thoughmostofthethingsweregreat,IdohavetosaythattheteatreeoilHandy-Tizercleanserwasstrangetome.Asanitizerforbothskinandhardsurfaces?Weird.Notsayingitdidn'tworktocleansurfaces(mydeskhasattimesbeensadlyneglected,andIhaveprocrastinatedinbuyingsanitizerwipes),butthestarksmellwasalittlemuch.Ontopofthat,itgavemyskinastrangetinglethatmademeevenmoreskeptical.Sothecautionaryhypochondriacinmehasdecidedtokeepitatmydeskasasurfacecleaner,and(maybe)skincleanserifI'mfeelingrebellious.
2.Respyre
Respyre'ssubscriptionboxincludedhandmadeitemsusinggloballysourcedingredients.
Photo:EverydayHealth
Price .99/month;
Boxreviewed April2019
What'sinside Respyre CitrusChamomileloose-leaftea,WhiteOrchardsloose-leaftea,SweetOrangeCedarwoodessentialoil,andSweetOrangeCedarwoodcandle
Helpful?Notcompletely
Overallgrade B
Thoughts WhileRespyre'swellnessboxwasminimalist,tosaytheleast,thatdoesn'tmeanitwasn'teffective.Respyretakesgreatcareoftheirbusiness,whichiswhyalltheirproductsarehandmadeandsourcedfromrawmaterialsworldwide.That'satonofefforttoputintoamonth-by-monthbox.Anditmightbeworthit…Iwon'tlie,thatcitruschamomileteawasamazing.
Foritsprice,though,theboxdoesn'tcompletelydelivercomparedwiththenumberofitemsyoureceivewithothersubscriptions(because,let'sbehonest,thattotallymatters).AndRespyre'sboxalsodoesn'thavethesamemonth-to-monthvarietyasothers;eachmonthincludestea,candles,andessentialoils.Soifquantityandvarietyareimportanttoyou,youmightconsidercheckingoutthemarketbeforecommittingtothisone.
3.AnxietyGone
AnxietyGone'sboxitemsfocusedonlavenderaromatherapyproducts.
Photo:EverydayHealth
Price .99/quarter; Buy It Here
Box reviewed Spring 2019
What's inside Lavender sachet, lavender gardening kit,Hi, Anxiety: Life With a Bad Case of Nervesby Kat Kinsman, lavender bath salts, White Tea hand gel, lavender linen spray, a stone with the kanji (Japanese symbol) for courage, and therapeutic worksheets on self-soothing by Loretta Breuning, PhD
Helpful?Yes
Overall grade A
Thoughts Yes, there was a lot of lavender. But lavender is often used to help relieve stress, so I thought it was a great choice. I particularly appreciated the sachet to put under my pillow as I sleep, the self-help book, and the lavender gardening kit that would give me an activity to do when I'm stressing over things I can't control. Plus, I don't see any downside to keeping my apartment smelling like a French lavender field.
As the name suggests, Anxiety Gone really makes an effort to ease the feelings of nervousness experienced by people living with an anxiety-related condition. I thought this box was the most ideal out of the four for anyone dealing with anxiety (or anything close to it). Overall, it seemed well-packaged and very thoughtful.
Video: I Bought A 0 Mystery Box From Ebay
We Tested 4 Stress-Relieving Subscription Boxes to Help You Keep Your Cool images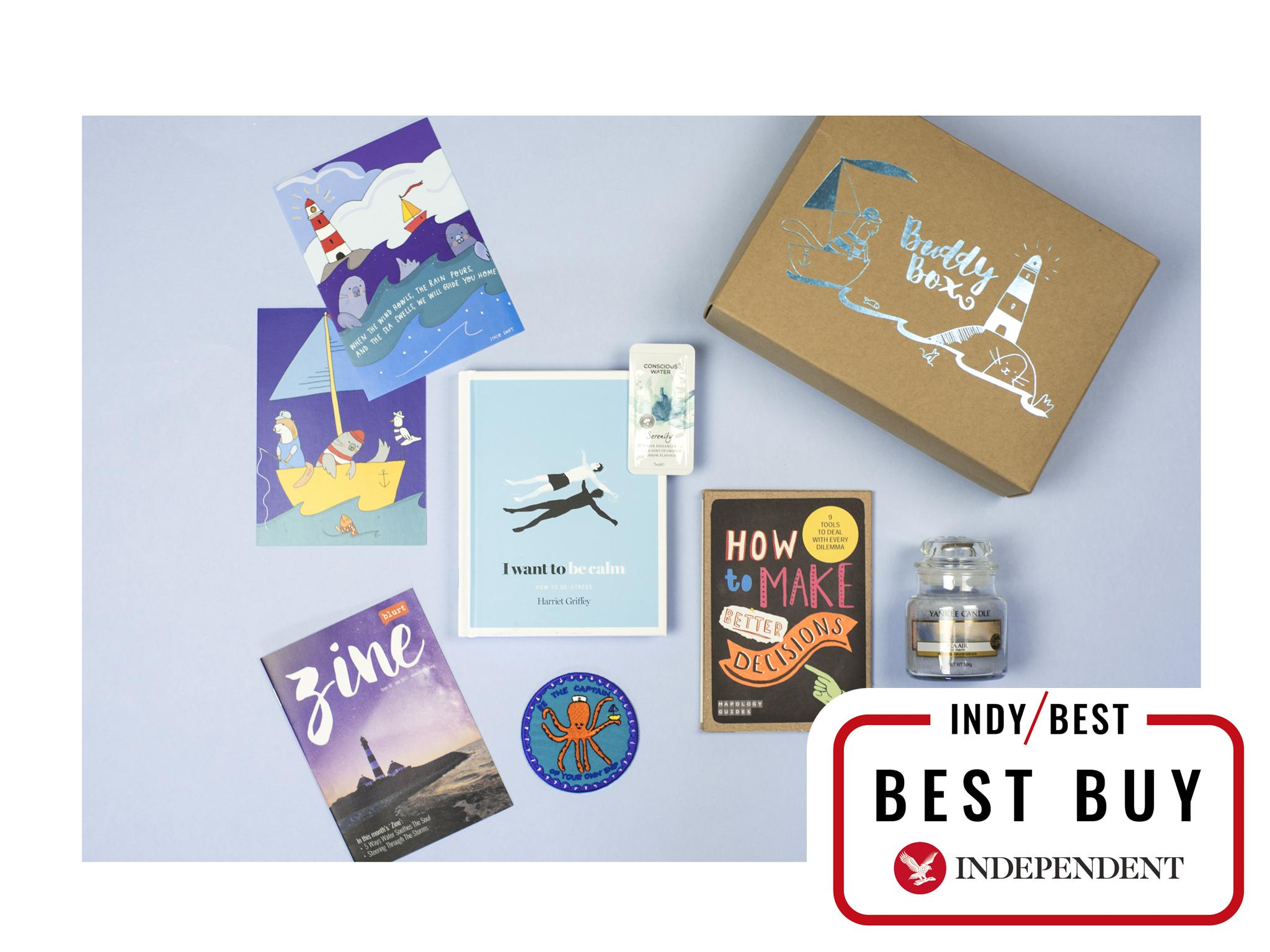 2019 year - We Tested 4 Stress-Relieving Subscription Boxes to Help You Keep Your Cool pictures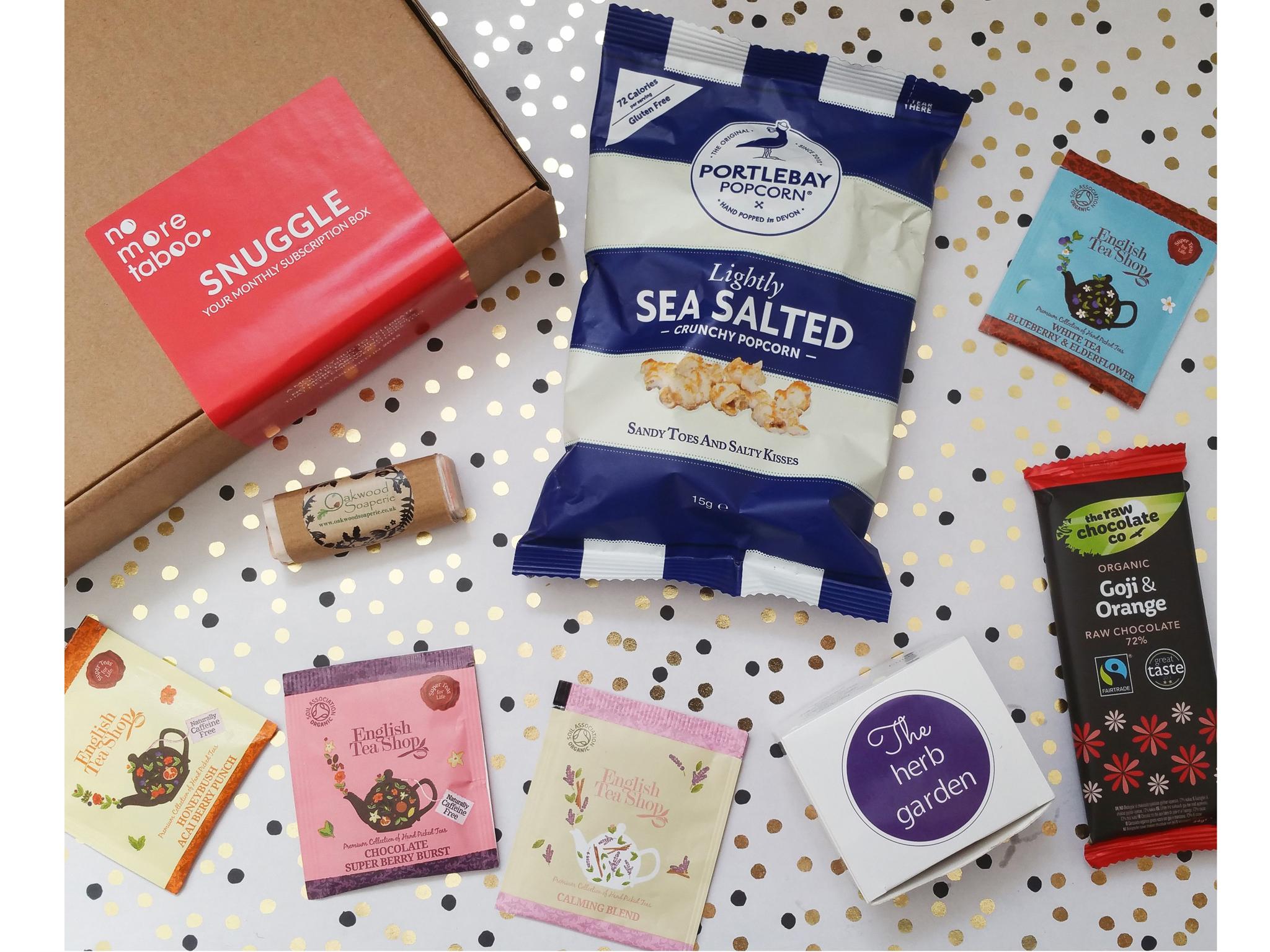 We Tested 4 Stress-Relieving Subscription Boxes to Help You Keep Your Cool advise photo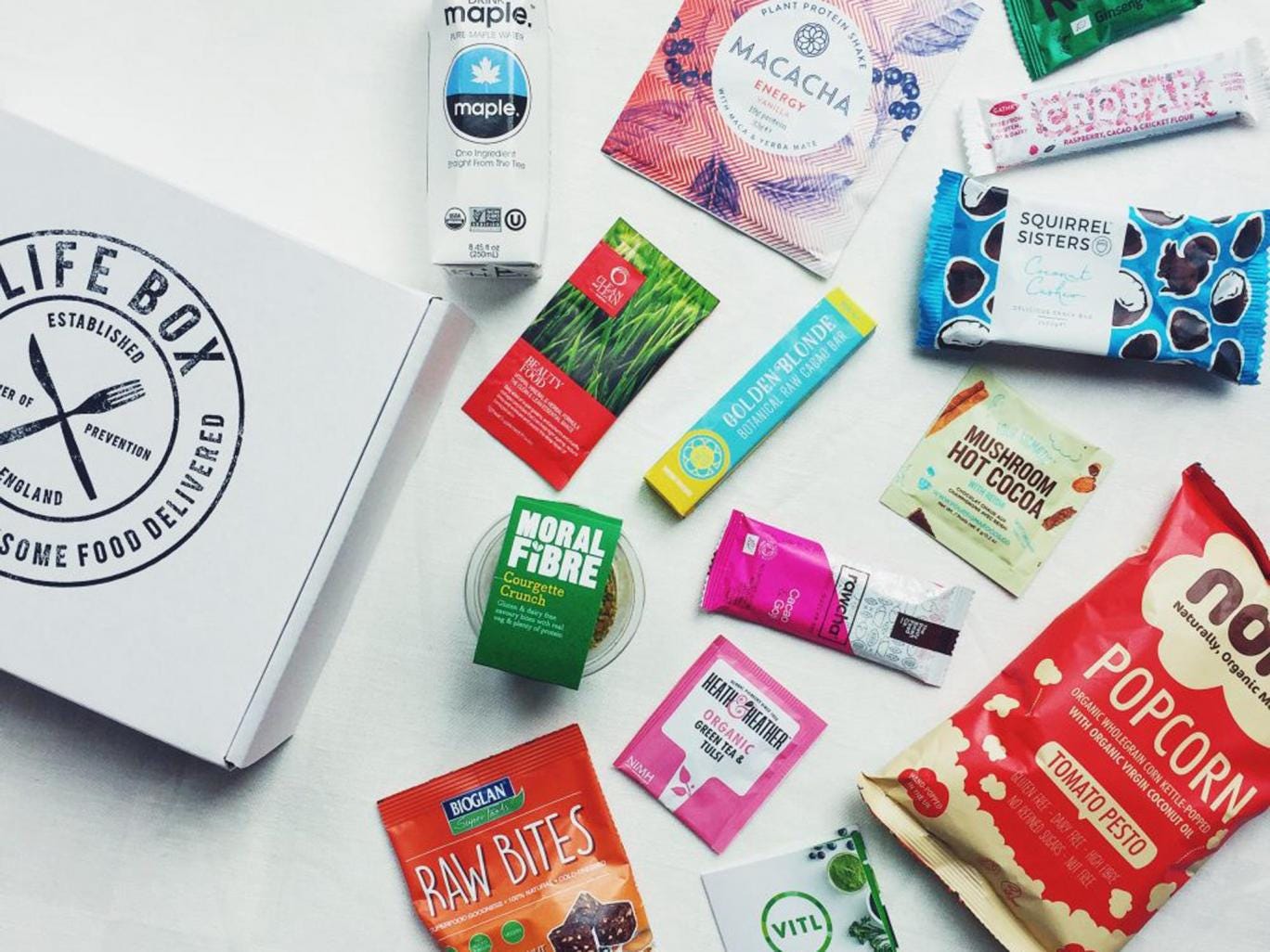 We Tested 4 Stress-Relieving Subscription Boxes to Help You Keep Your Cool photo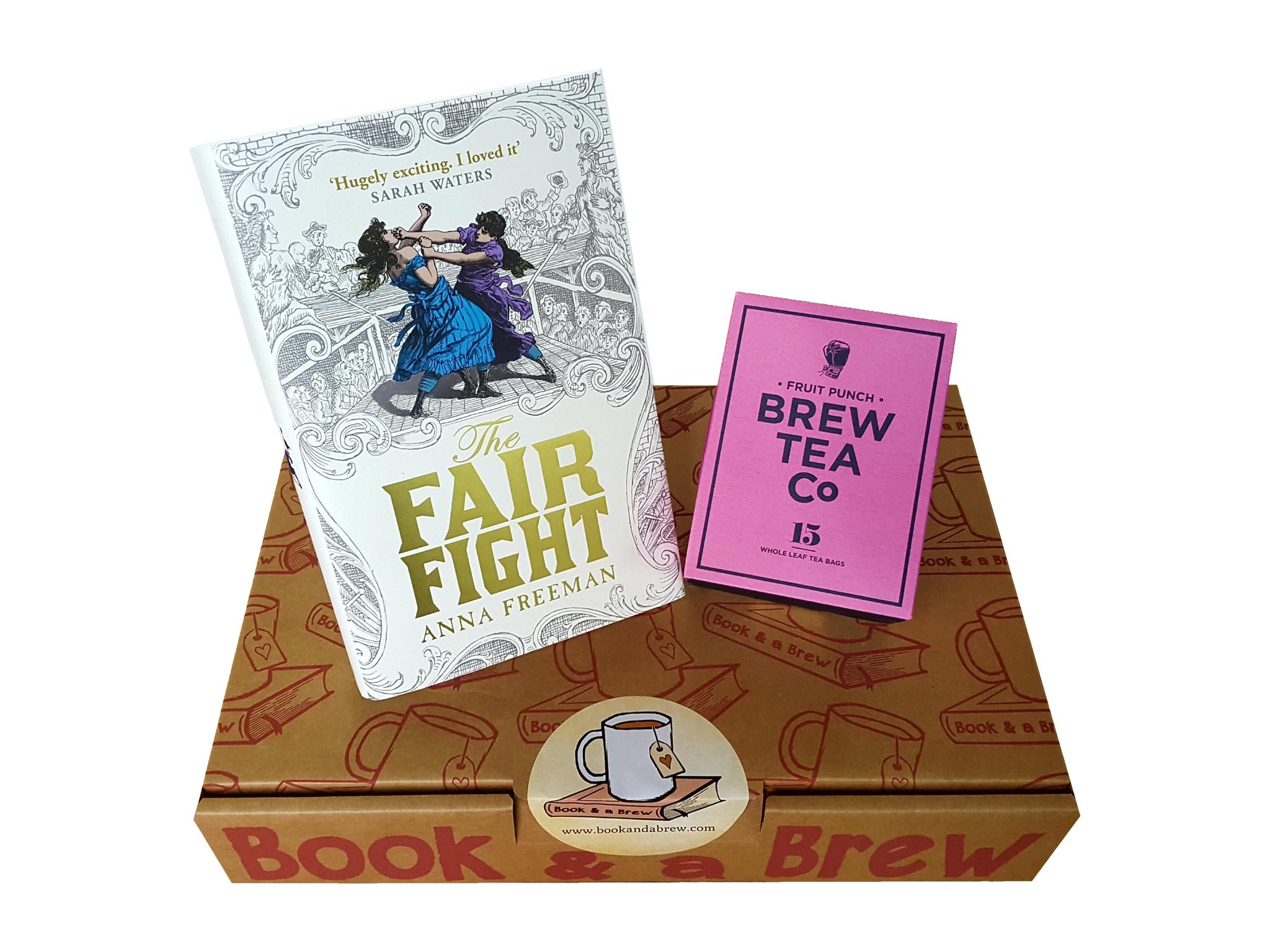 We Tested 4 Stress-Relieving Subscription Boxes to Help You Keep Your Cool new pictures
pics We Tested 4 Stress-Relieving Subscription Boxes to Help You Keep Your Cool
Watch We Tested 4 Stress-Relieving Subscription Boxes to Help You Keep Your Cool video
Communication on this topic: We Tested 4 Stress-Relieving Subscription Boxes to , we-tested-4-stress-relieving-subscription-boxes-to/ , we-tested-4-stress-relieving-subscription-boxes-to/
Related News
How To Do A Goblet Squat Like A Pro
10 Things Therapists Wish Everyone Would Do
Craft Project: Simple DIY Wall Clocks
Here's why your cat might be trying to kill you
10 No-Stress DIY Projects That Will Make You Closer
Watch Jennifer Fisher Teach You How to Pack Jewelry For a WeekendAway
15 Flavorful and Healthy Family Meals That are Perfect for Picky Eaters
Staying Fit After an Ulcerative Colitis Diagnosis: A Runners Story
Interferon-Free Regimen May Cure Persistent Hepatitis C, Says Study
Corkcicle makes coolers that look like a regular bags
KFC is now serving chicken and waffles for a limited time only
12 Best Celeb Weight-Loss Recipes
Date: 06.12.2018, 14:30 / Views: 62351
---